Educational Programs
YOUTH PROGRAMS
Youth Education and Enhancement Program (YEEP)
Current 300 students receive services through our highly academic, on site program. The after school program, also known as "La Escuelita" to our residents, at 9 sites, offers homework tutoring, support for parents through school engagement, enrichment programs, summer camps, intensive literacy programs and individual learning plans. Educators maintain contact with parents, and teacher through daily interaction on site and through parent teacher conferences and email with teachers at each student's school. YEEP offers all of these services at home in our on-site learning centers. Educators and parents become partners in the child's education. This creates a community of learners.
The statistics for our first cohort of YEEP students Kinder-8th grade (students we have followed for 10 years) show a 100% high school graduation rate, zero teen pregnancies. Students are working full-time (11), going to community college (18), or still attending high school (18).
To learn more about our educators and their students view the YEEP program's quarterly newsletters below:
YOUth Literacy Program (YLP)
The Youth Literacy Program serves 250 resident students Kinder-12th grade at 9 of our properties. Four days a week for 45 minutes students work independently and with the educator to improve grade level reading. Students use a web-based program, Reading Plus, and are also offered one on one tutoring. Educators monitor students' progress weekly and share findings with students, parents and teachers.
In the 2015-2016 academic year 59 students participating in YLP went from 9% reading at grade level to 87% reading at or above grade level. The goal of the program is to continue to see these results every year and to have grade level readers continue to improve reading until they reach college grade level reading.
This academic year 2016-2017, 73% of new resident students in YLP are reading at or above grade level. This data was collected after only 6 months in the program.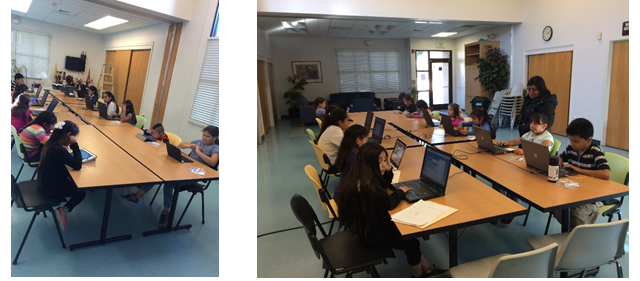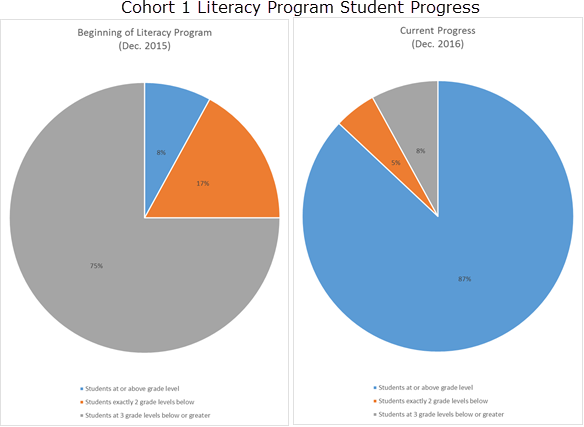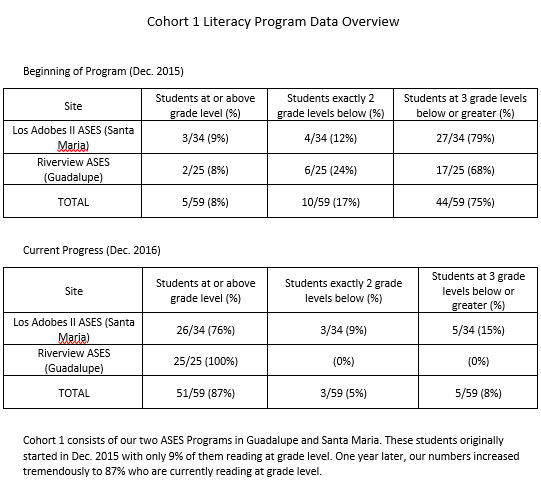 College Club
College Club is an expansion of the Youth Education Enhancement Program (YEEP) aimed at high school students, transfer students and current college students. A fulltime College Club advisor works with all students and parents.
The purpose of College Club is to equip students with the knowledge needed in order to attend a higher institution and enhance the educational experience. In collaboration with other organizations such as the Santa Barbara Foundation, we offer academic, financial and health workshops. We also organize trips, which include visiting college campuses and other educational institutions.  These trips familiarize students with campuses throughout California and broaden their options when it comes time to choosing a school.
Through our workshops, activities and programs, our goal is not only introduce students to resources, but to empower them, broaden their perspective and outlook on higher education.
There are four Peoples' Self-Help Housing sites that have College Club supportive services. These sites include Los Adobes de Maria I & II (Santa Maria), Mariposa (Orcutt) and Riverview Townhomes (Guadalupe). Currently, College Club has approximately 150 members all of whom are either former YEEP students and/or YEEP volunteers.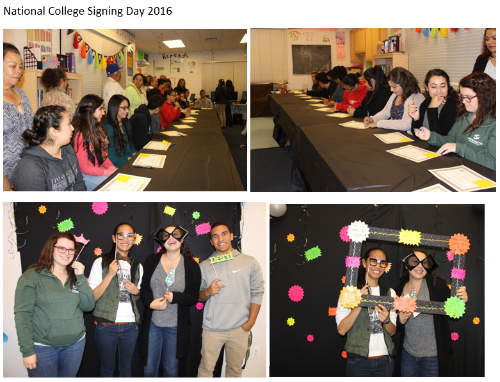 Volunteer Day 2016

Workshops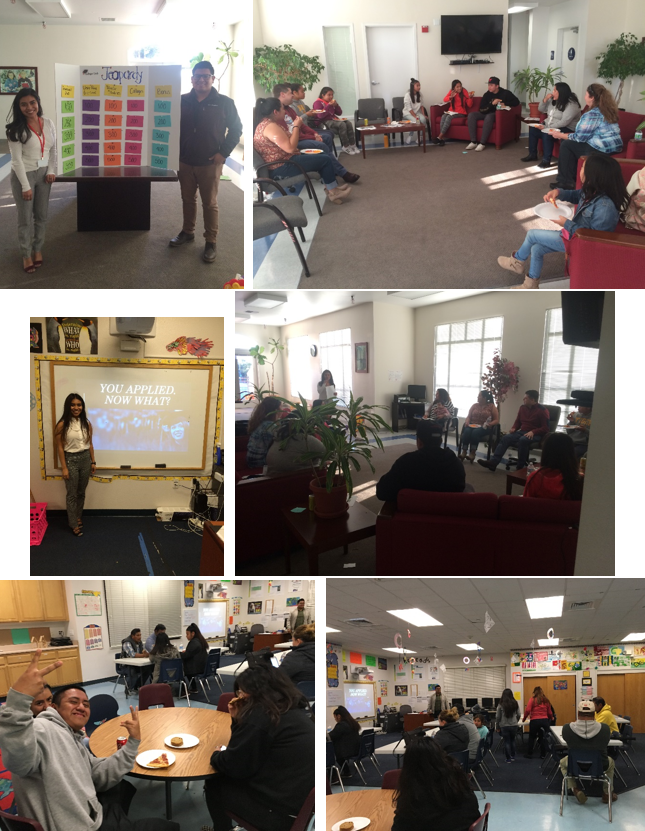 National College Signing Day 2017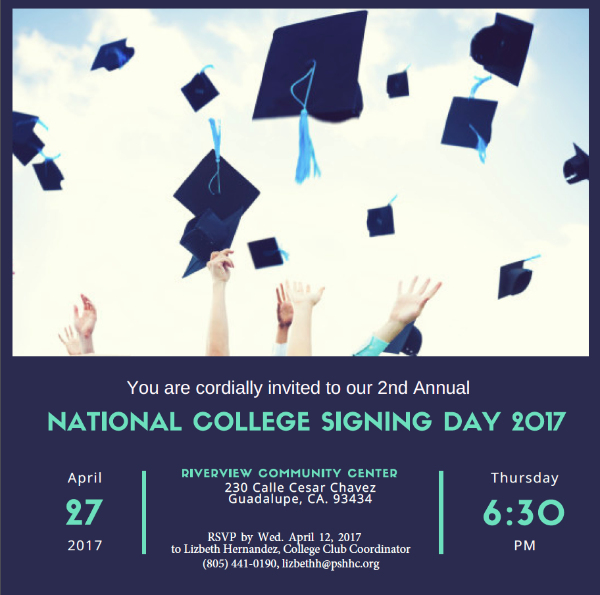 EDUCATIONAL PROGRAMS
Adults
The Working Neighborhoods Initiative
Peoples' Self-Help Housing, United Way and EconAlliance have designed the (WNI), a broad-based collective impact collaboration with ten regional partners providing literacy, workforce, STEM and life skills programs targeting six low-income neighborhoods (five of which are Peoples' Self-Help Housing Communities).

Working Neighborhoods Initiative partners include:
United Way NSBC, EconAlliance, Santa Barbara Country Resource & Referral, Allan Hancock College, Central Coast Literacy Council, Women's Economic Ventures, Academic Scholar, Lompoc Co-Op, and AmeriCorps

Program elements include projects in several different areas:
STARTSmart- onsite child care provider licensing, business planning, and ongoing support, parent support
READSmart- onsite adult English language acquisition, adult literacy
STEMSmart- onsite after-school robotics 4th-8th grade and high school, Summer College Camp at Allan Hancock College and STEM Action Camp onsite and at various employer locations
WORKSmart- workforce readiness for neighborhood residents featuring onsite workshops on: regional Industry & Career Awareness, regional Career & Education Resources, Employment Search. Successful Applications and Job Interviewing. WORKSmart includes Job & Career assessments for adults engaged in WNI literacy program.
PROSPERITY! Features Financial literacy, Entrepreneurship, and Co-Op Business Ownership workshops.
 
Adult Literacy and Workforce Readiness Program
The Adult Literacy and Workforce Readiness Program (ALWRP) is a collaborative effort with United Way of Northern Santa Barbara and EconAlliance. ALWRP serves 100+ affordable housing residents from families of low and extremely low income, some of whom reside in rural areas, all of whom can be classified as underserved. ALWRP addresses reading literacy for adults, as well as financial literacy, career awareness, job readiness and orientation to entrepreneurship.
We focus on efforts to strengthen the positive impact made in community by reaching into currently under-served communities and collaborating with other organizations and stakeholders to deliver new and innovative services.
As part of this project, Peoples' Self-Help Housing provides literacy through the Power Readers program to all program participants by having Peoples' Self-Help Housing classroom, staff and computer labs available M-Th 4 hours a day. United Way provides Power Readers software licenses and Power Readers training and program support services. EconAlliance provides financial literacy workshops, coordinating with PSHH to attract participant attendance by adults and teens. EconAlliance organizes career awareness forums featuring career opportunities/skill needs in regional industries, as well as introduction to workforce training resources and entrepreneurship possibilities in the community and beyond and job application/interview trainings.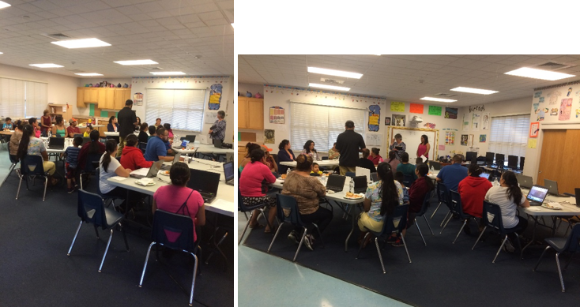 Day Care Licensing Program
Peoples' Self-Help Housing, Central Coast Literacy, Family Resource and Referral, EconAlliance and United way have joined forces to provide economic opportunities to stay at home moms currently providing day care to other residents by provide literacy, financial literacy, entrepreneurship training and in-home day care licensing to residents from out Los Adobes de Maria I and II farm worker apartments located in Santa Maria. Of the 110 units of farm workers and their families, 20 children are presently under the school age of five years old.
As licensed day care providers, residents can increase their income from $10/day per child to $35/day per child. They will be earning over three times as much as they earn now. Residents will also be able to manage their "new" business with the skills they learn from our partnering agencies. This is a pilot program that we hope to expand as part of our Working Neighborhoods Initiative.

Meet one of our new Day Care Licensing Program participant: