In the News
Low-income families receive keys to new homes in Atascadero - KSBY
Posted on 02/25/2017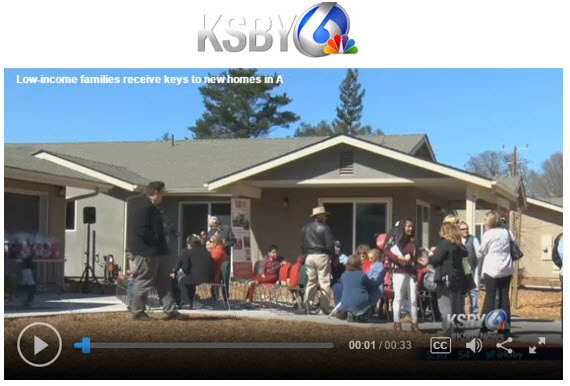 Eleven families will soon be moving into the new homes they helped build in Atascadero.
Through a program with Peoples' Self-Help Housing, qualifying low-income families learned about financial and construction skills.
The families did 70 percent of the work by digging trenches, pouring concrete, framing, roofing, and working on landscaping.
"For us, it was worth it to do the physical labor and do our sweat equity and come out at the end with a new house that we can live in," said homeowner Rachel Coons, who received the keys to her home on Friday.
The families will move into their new homes within the next few days.
http://www.ksby.com/story/34603051/low-income-families-receive-keys-to-new-homes-in-atascadero