In the News
Memorial Park improvements on near horizon
Posted on 01/23/2017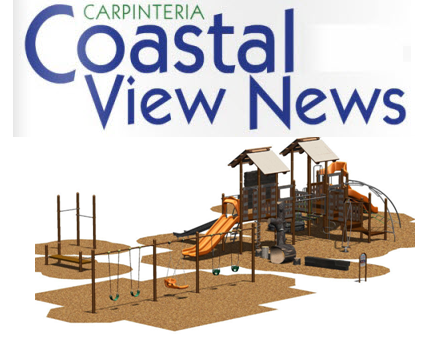 Coastal View News
Memorial Park improvements on near horizon
The City of Carpenteria
The city expects to put plans out to bid in February for a new play area at Memorial Park.
The City of Carpinteria is gearing up to begin construction on Memorial Park improvements a few years in the planning. The project, which should be completed by June, features a new play area for children, along with picnic tables shaded by a pergola, decomposed granite walkways and benches surrounding the play area.
The new play area is designed for children ages 2 to 12 and includes slides, swings and climbing structures meant to stimulate imagination. The fall area is now wood chip, but will be with recycled rubberized material after construction. During the concept design, neighbors discouraged adding a bathroom; current plans do not include one. The existing barbecue areas will remain as they are. Grant funds from the State Housing and Community Development Department will cover project costs due to the increase in the low income People's Self Help Housing developments in the area.
http://www.coastalview.com/news/memorial-park-improvements-on-near-horizon/article_08fa0a16-d461-11e6-b80a-d7be12b0c459.html