In the News
People's Self-Help Housing Names Board Member, Fund Director - Noozhawk
Posted on 11/07/2016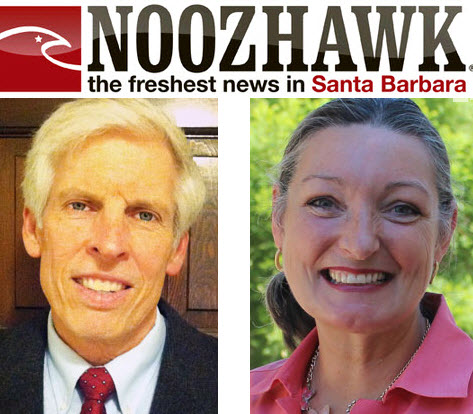 Peoples' Self-Help Housing (PSHH) announces Scott Fina has been appointed to its board of directors and Gillian Cole-Andrews has been hired as director of fund development.
Fina is a fundraiser and project developer for Philadelphia-based Vincentian Solidarity.
He is involved in humanitarian work internationally. and is active locally as a community advocate with Guadalupe Catholic Worker House, Orcutt's Children's Art Foundation, Central Coast Coalition for Immigrant Rights and the Oasis Senior Center.
Fina has been published in local media and has experience in grant writing, finance, education, project management and working with the poor and formerly homeless. He and his wife live in Santa Maria.
"We are thrilled to have Scott join the board of directors," said PSHH President/CEO John Fowler. "His international experience and passion to assist the poor and formerly homeless is such a valuable asset."
Gillian Cole-Andrews brings years of nonprofit experience to PSHH, including her work with the Guadalupe Dunes Center and more recently the PCPA Foundation based out of Santa Maria.
Her main responsibilities as director of fund development will include individual donor cultivation and recognition, as well as assisting with resource development events. She will ensure the financial needs of PSHH and its various departments are met and its services are funded at appropriate levels.
She is originally from England and lives in Santa Maria.
"Her interest and passion for affordable housing and the programs we provide to the population we serve is apparent," Fowler said. "We were very fortunate that Gillian decided to join us.
Founded in 1970, PSHH is a nonprofit organization that develops affordable housing and community facilities for low-income households and homeownership opportunities for working families and special needs populations, such as seniors, veterans, the disabled, and the formerly homeless.
With nearly 1,200 self-help homes completed and almost 1,700 rental units developed, PSHH is the largest affordable-housing developer on the Central Coast with offices in San Luis Obispo and Santa Barbara. For information, visit www.pshhc.org or phone 781-3088.
— Angel Pacheco for Peoples' Self-Help Housing.
https://www.noozhawk.com/article/peoples_self_help_housing_names_board_member_fund_director