In the News
Hard work pays off for new homeowners - Atascadero News
Posted on 12/10/2014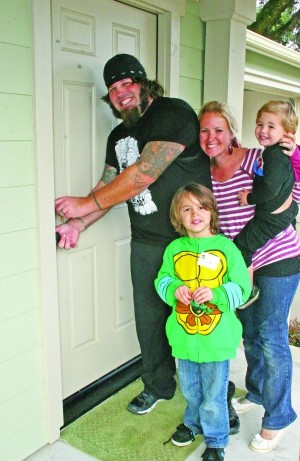 Photos by Allyson Oken of the Atascadero News The Foster family, Dan, Amy, Riley and Kyle, turn the key to their new home on Atalaya Street in Atascadero.
Posted: Wednesday, Dec 10th, 2014
BY: Allyson Oken
It has been the practice of many throughout history to construct a home to be passed down through the generation. Here, thanks to the efforts of the People's Self Help Housing, 12 families are keeping this tradition alive.
The families constructed their homes and officially received the keys in a ceremony at the new housing development on Thursday, Dec. 4.
For the complete article see the 12-10-2014 issue.
http://www.atascaderonews.com/v2_news_articles.php?heading=0&story_id=7436&page=72