In the News
Atascadero Families Receive New Homes - KEYT
Posted on 12/09/2014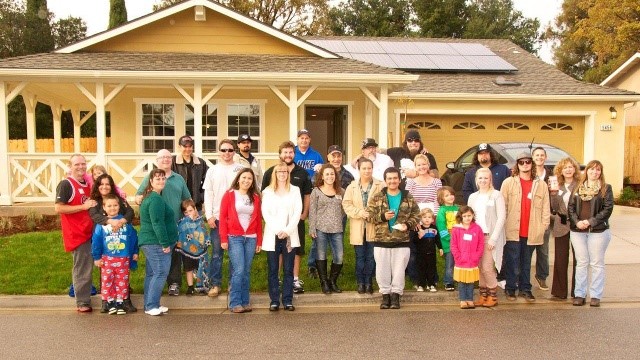 Twelve families built 70% of the new homes themselves
Oscar Flores, KEYT-KCOY-KKFX Digital Journalist
ATASCADERO, Calif. - Twelve families who worked together to build the majority of their brand new homes under the supervision of Peoples' Self-Help Housing received the keys to their homes during a Decemeber 4th Ceremony.
The Self-Help Home Builders began working on the homes in early 2013.
The families' labor reduced the cost of the homes and eliminated the need for a down payment. The U.S. Department of Agriculture (USDA) provided construction and mortgage loans.
Ronald Tackett, Housing Program Director for USDA Rural Development, traveled from Sacramento to officially present the families with their house keys and certificates of completion.
The 12 families got 70 percent of the construction done. This included forming the foundations, framing, roofing, siding, interior finish and landscaping.
The homes are energy efficient. Local nonprofit GRID Alternatives Central Coast installed photovoltaic solar systems on the homes.
Atascadero Mayor Tom O'Malley was also in attendance and congratulated the families in receiving their new three and four bedroom homes.
http://www.keyt.com/news/atascadero-families-receive-new-homes/30122874