In the News
Ribbon cut on new affordable housing in Arroyo Grande - KSBY
Posted on 10/17/2014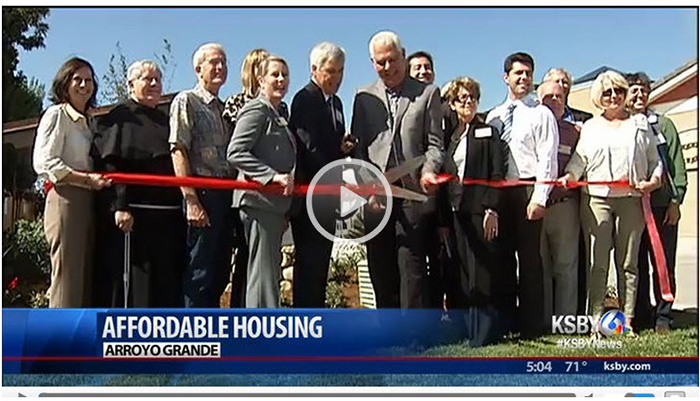 There's a new apartment complex offering affordable housing to people in the Five Cities area.
Peoples' Self-Help Housing held a ribbon-cutting ceremony Thursday at the new Courtland Street Apartments.
The complex includes 36, one, two and three-bedroom units. It's open to households earning between 30-60% of the area's median income.
"We have already three other projects in this community and the waiting list on those projects are very, very long so being able to go to the need that's in this particular community, that we know is pent up, and to be able to provide affordable housing is pretty exciting for us," said John Fowler, President/CEO of Peoples' Self-Help Housing.
"It's providing stability and a lovely house for myself and my children to be able to better ourselves and move and take the next step on in our lives and move forward," said Brian Higgins, Courtland Street Apartments resident.
People who move into the apartments can also enjoy a community room, laundry facilities, youth education center, and a playground.
http://www.ksby.com/news/ribbon-cut-on-new-affordable-housing-in-arroyo-grande/