In the News
Four Atascadero homes go solar in annual Central Coast Solarthon - KSBY
Posted on 10/05/2014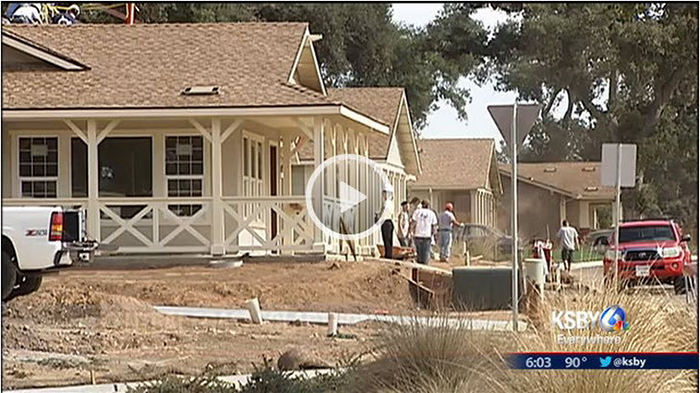 Oct 5, 2014 1:54 AM by Olivia DeGennaro, KSBY News
While some people are ready for a break from high temperatures on the Central Coast, others are taking advantage of the sun's strong rays.
Four homes in Atascadero's El Camino neighborhood went solar this morning. It was part of the third annual Grid Alternatives Central Coast Solarthon event.
The event also celebrated the organization's 500th solar installation.
The four houses that made the transition to solar were People's Self-Help Housing homes.
"Most, if not all of them have young kids who are really excited about not just building their own homes here in this development," Grid Alternatives Regional Director Anna Lisa Lukes said, "but also having us put solar on those homes to help them keep their houses energy efficient and it enables them to save money."
The Solarthon also provides job training skills to many of the volunteers who helped install the solar panels, including Cal Poly students and US Coast Guard troops.
http://www.ksby.com/news/four-atascadero-homes-go-solar-in-annual-central-coast-solarthon/