2016
San Luis Obispo Museum of Art Receives Grant from The James Irvine Foundation
Posted on 01/25/2016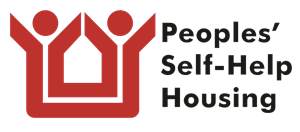 San Luis Obispo, CA — The San Luis Obispo Museum of Art has been awarded a major grant from The James Irvine Foundation that will support the Museum's new initiative to connect with underserved groups and promote their engagement in the arts.
The $112,000 award will fund the Museum's two-year pilot project to engage Latino adults living in People's Self Help Housing affordable rental units to encounter and explore the wide range of visual art in San Luis Obispo and Santa Barbara counties. The project will empower Latino participants to create visual representations of their individual and collective life stories. The Museum will facilitate displaying the resident artists' visual and virtual artwork to the broader community through exhibits in both nontraditional and traditional places—expanding awareness of and promoting empathy for the local Latino experience.
"We are delighted to receive such an important award from The James Irvine Foundation," said Museum executive director Karen Kile. "This grant will allow us to pursue innovative ways to expand engagement with an underserved population and add to the body of knowledge about who engages in arts, how people engage and where engagement happens. These Irvine funds will benefit all who believe that advancing the ways Californians experience the arts improves our ability to thrive together in a dynamic, complex social environment."
The philanthropic support of The James Irvine Foundation has been of vital importance to the Museum for years. In 2008, the Foundation awarded a three-year Arts Regional Initiative grant to improve the Museum's infrastructure, marketing and outreach. A second three-year grant, in 2011, provided for the Museum's plan for financial sustainability and increased audience participation.
The James Irvine Foundation is a private, nonprofit grantmaking foundation dedicated to expanding opportunity for the people of California to participate in a vibrant, successful and inclusive society. The Foundation's grantmaking focuses on three program areas: Arts, California Democracy and Youth. Since 1937 the Foundation has provided over $1.5 billion in grants to more than 3,600 nonprofit organizations throughout California. With about $2 billion in assets, the Foundation made grants of $73 million in 2014 for the people of California.
About the Museum
Established in 1958, the San Luis Obispo Museum of Art is a beacon for the visual arts between Santa Barbara, Monterey and the San Joaquin Valley, including Fresno and Bakersfield. The Museum mounts fine art exhibitions in three galleries. Admission is free, attracting over 54,000 community residents and tourists every year. The Museum presents monthly documentary films, art talks, and workshops that entertain and educate people from all walks of life. The Museum's permanent collection preserves the artistic legacy of the Central Coast of California. It collaborates with other nonprofits and civic groups, including offering its venue and expertise. Its after school outreach and art camps teach "brains-on" art classes to ages 5 to 18 at the Museum and at county-wide satellite locations.
The San Luis Obispo Museum of Art is located at 1010 Broad Street, in the heart of downtown San Luis
Obispo, on the west end of the Mission Plaza. Museum hours are Wednesday through Monday, 11 am to 5 pm. Admission is free. Donations are welcome. The Museum is closed Tuesdays and major holidays, except during the summer months when the Museum is open every day. For more information call 805-
543-8562 or go to SLOMA.ORG
####