Legacy Circle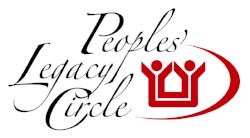 Planned gifts are some of the most touching displays of support we receive. If you have made a provision for Peoples' Self-Help Housing in your estate planning, please let us know so that we might recognize your kindness and vision. Leaving a legacy gift couldn't be simpler and should you need assistance, we will be delighted to furnish materials for you to share with your financial planner.
Your financial planner or attorney will be able to explain how your bequest, whether a percentage, a specific amount or a residue of your estate, can be specially crafted to leave the legacy you desire. To assist in your planning, the following language may be of assistance:
"I give, devise, and bequeath to Peoples' Self-Help Housing Corporation, a not-for-profit organization located in San Luis Obispo, California, _______ as an unrestricted gift to be used at the discretion of the Board of Trustees of Peoples' Self-Help Housing for the general purposes of the Corporation."
Before including any kind of restrictive provisions in your estate planning, please call the Director of Fund Development at (805) 548-2340 to ensure that the gift will be able to be accepted. 
If you would like to become a member of The Legacy Circle, please contact gillianca@pshhc.org; it would be our honor to list you alongside these cherished and forward-thinking individuals.
The information presented on these web pages is not offered as legal or tax advice. You are urged to seek the advice of your financial planner or attorney to make certain any gift you are considering fits well in your specific circumstances.