Builders Circle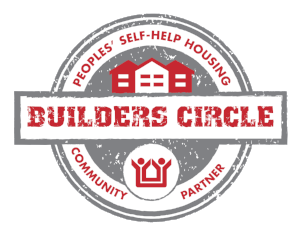 The Builders Circle is a prestigious group of contractors, designers and stakeholders who continue to invest in a community long after the ribbon cutting.
Through their support of much-needed Resident Services, they help us create neighborhoods that are resilient, vibrant and strong. Resident Services keep our tenants successful in their homes and include onsite counselling for seniors, veterans and families. 
We thank the following companies who have pledged their annual support and look forward to our continued professional partnerships:
Culbert Construction & Plumbing
Morris & Garritano Insurance
Pure Water Plumbing
Rea & Luker Architects
Tom Curry Roofing and Waterproofing, Inc.
Bergantz Construction
Hayward Lumber Company
Hayward Truss Company
Kaiser Air Conditioning & Sheet Metal
Spurr Co
North Coast Engineering
Portney Environmental & Demolition
RRM Design Group
Robert Andrew Fowler, Landscape Architect
Solarponics, Inc.