Rolling Hills II Grand Opening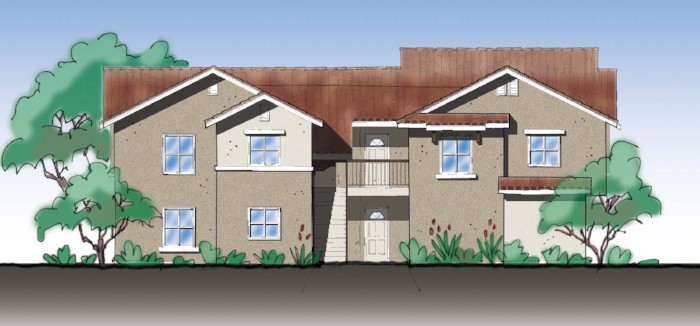 Wednesday, December 19, 2018 - Templeton
We are thrilled to announce the Grand Opening of Rolling Hills II, a new affordable rental housing project located at 999 Las Tablas Road in Templeton, on December 19.
Rolling Hill II adds 30 rental units with one to three bedrooms to the existing Rolling Hills Apartments. Four apartments are ADA-accessible and all downstairs units are adaptable. This new development will serve households that earn up to 60 percent of the area median income. The two-acre site also includes new laundry facilities, barbecue area and playground. Residents at both developments will share the existing Community Building and Learning Center.
Funding partners include County of San Luis Obispo, Housing Authority of the City of San Luis Obispo, San Luis Obispo County Housing Trust Fund, CREA LLC, Wells Fargo Bank, and California Community Reinvestment Corporation (CCRC). Development partners include architect Rea & Luker Architects, civil engineer Civil Design Studio, landscape architect Robert Andrew Fowler and creative partner Interiors by Adele.
RSVP to attend.
Subscribe to receive future event e-vites from PSHH.