Jardin de las Rosas Grand Opening

Wednesday, April 18, 2018 - Santa Barbara, CA
We are pleased to announce the Grand Opening of Jardin de las Rosas, a new development located at 510 North Salsipuedes St., for April 18. The celebration was rescheduled from its original December date due to the Thomas Fire.
Jardin de las Rosas will provide 40 affordable rentals near downtown Santa Barbara and will consist of 1-, 2-, and 3-bedroom units plus the Michael Towbes Community Center and the Jeanette Duncan Learning Center, which will offer supportive services like educational programs for children and workforce preparedness for adults. Jardin de las Rosas also has a multi-purpose room, staff offices and an interior courtyard with tot lot, playground and a beautiful 35-foot-wide mural by local artists.
The property is located in a priority housing overlay zone that was identified through the community input process which informed the City's Plan Santa Barbara outreach effort.  As such, it is one of the first projects approved through the City's pilot program under the new ordinance, and a key implementation action of the City's General Plan.
Funding agencies include California Community Reinvestment Corp., J.P. Morgan Chase, City of Santa Barbara, HOME & Redevelopment, Goleta Valley Housing Committee and Enterprise Community Partners. Development partners include architects Peikert + RRM Design Group, landscape architect Robert Andrew Fowler, civil engineer Stantec and structural engineer Ashley & Vance Engineering Inc.
First year financial support for the new learning center and educational programs at JDLR has been generously provided by the Women's Fund of Santa Barbara, the Williams-Corbett Family Foundation, Pacific Premier Bank, and First Republic Bank.
---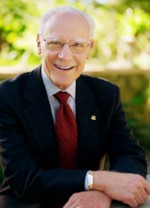 The Michael Towbes Community Center
If anyone understood the meaning of community, it was Michael Towbes. Both an influencer and an investor, he knew that a safe home and a great neighborhood was the start of so many good beginnings. Towbes had connections to PSHH through numerous development projects, including Via la Esperanza and the Victoria Hotel, served on the Board of Directors for The Duncan Group, and supported the organization through The Towbes Foundation and Montecito Bank & Trust.
After his passing earlier this year, it was noted at his memorial that the only thing he enjoyed more than a ground breaking, was a ribbon cutting. And so, it is in his honor and in the furthering of his legacy that PSHH will name and open the Michael Towbes Community Center. Make a gift in Michael Towbes' honor.
---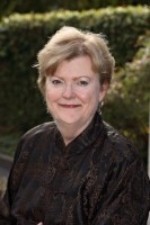 The Jeanette Duncan Learning Center
For more than four decades, Jeanette Duncan not only helmed Peoples' Self-Help Housing, but she was a leader for the entire affordable housing movement on the Central Coast and beyond.
Fearless and forthright, Jeanette Duncan built homes, families, character, and bright futures for the thousands of residents who benefited from her vision. The Jeanette Duncan Learning Center is named in her honor and in recognition of her founding vision. Make a gift in Jeanette Duncan's honor.