Fact Sheet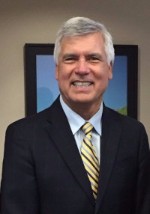 Mission
The mission of Peoples' Self-Help Housing is to provide affordable housing and programs leading to self-sufficiency for low-income families, seniors and other special needs groups on California's Central Coast.
History
Peoples' Self-Help Housing is a national award-winning non-profit organization that creates affordable housing and self-sufficiency programs on California's Central Coast -- San Luis Obispo, Santa Barbara, and Ventura Counties.
In 1970 in San Luis Obispo, California, a small group including Jeanette Duncan, former Executive Director, and local community leaders were concerned about the lack of affordable housing available to low-income and special needs households. The group learned of a federally sponsored program available to nonprofit sponsors to finance the construction of owner built, low-income housing.  The group incorporated to form Peoples' Self-Help Housing. Since then, the organization has built nearly 1,200 "sweat equity" homes and over 1,700 affordable rental units.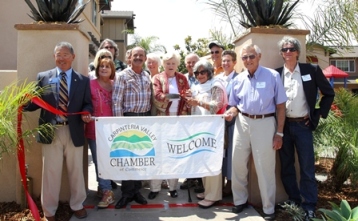 PSHH optioned land with $2,000 in interest-free loans from a local church congregation and submitted a successful application to Farmers Home Administration for a grant to operate a self-help housing program. When PSHH began to acquire and build affordable rentals, it became apparent that quality property management and resident services, including the Youth Education Enhancement Program and Supportive Housing Program were needed. In 1996, Peoples' Self-Help Housing formed The Duncan Group, as an affiliate community based non-profit, to manage the properties.
Organizational Profile
Type of Organization: Private community based nonprofit organization with 501(c)(3) status, developing and managing affordable housing, emphasizing skill development, and providing education and other self-sufficiency programs.
Primary Activities: "Self-Help" home ownership; rental housing development; neighborhood revitalization; property management; supportive housing and education enhancement programs.
Quick Facts
Founded in 1970 in San Luis Obispo, California
Operates 45 affordable housing complexes in San Luis Obispo, Santa Barbara and Ventura counties 
Has helped nearly 1,200 first time home buyers build and purchase their first home (residents contribute over 2,000 hours of 'sweat equity' in building their home over the course of 12-16 months).
Has developed or renovated over 1,700 units of residential housing in affordable multi-family apartments and in two single-room-occupancy hotels.
Has housing dedicated for the disabled, seniors, veterans and mental health clients.
Provides affordable rental housing for over 5,000 low-income adults and children.
Member of NeighborWorks America, a national network of community development organizations.
Populations Served: 25 communities throughout three areas: San Luis Obispo, Santa Barbara and Ventura Counties.
Expertise: PSHH provides technical assistance in the design and implementation of affordable housing and community development programs for numerous cities, counties and community groups. PSHH staff have a variety of technical skills, education, experience and expertise with a commitment to innovative, comprehensive, and environmentally sensitive community planning principles.
Future Sites: Several Self-Help homes, multi-family, farm workers and senior rentals throughout the Central Coast are also in the planning stages. Peoples' Self-Help Housing has expanded its core vision from providing housing for low-income families, seniors and the physically challenged, to also providing complimentary and integrated social services to any resident needing help.